We work with Hilti profiles and have taken them further
From simple elevations to complex devices, we can create almost anything with the profiles. Should we reach the limits of the profiles, we will ensure a clean transition to steel construction or aluminum profiles.
Filigree and visually appealing structures
The powder coating of profiles and the use of high-quality add-on parts create an attractive, robust and yet variable construction, which can always be changed, rebuilt or expanded.
Thanks to the toothed rails, all common ones fit Attachments also to finished assemblies.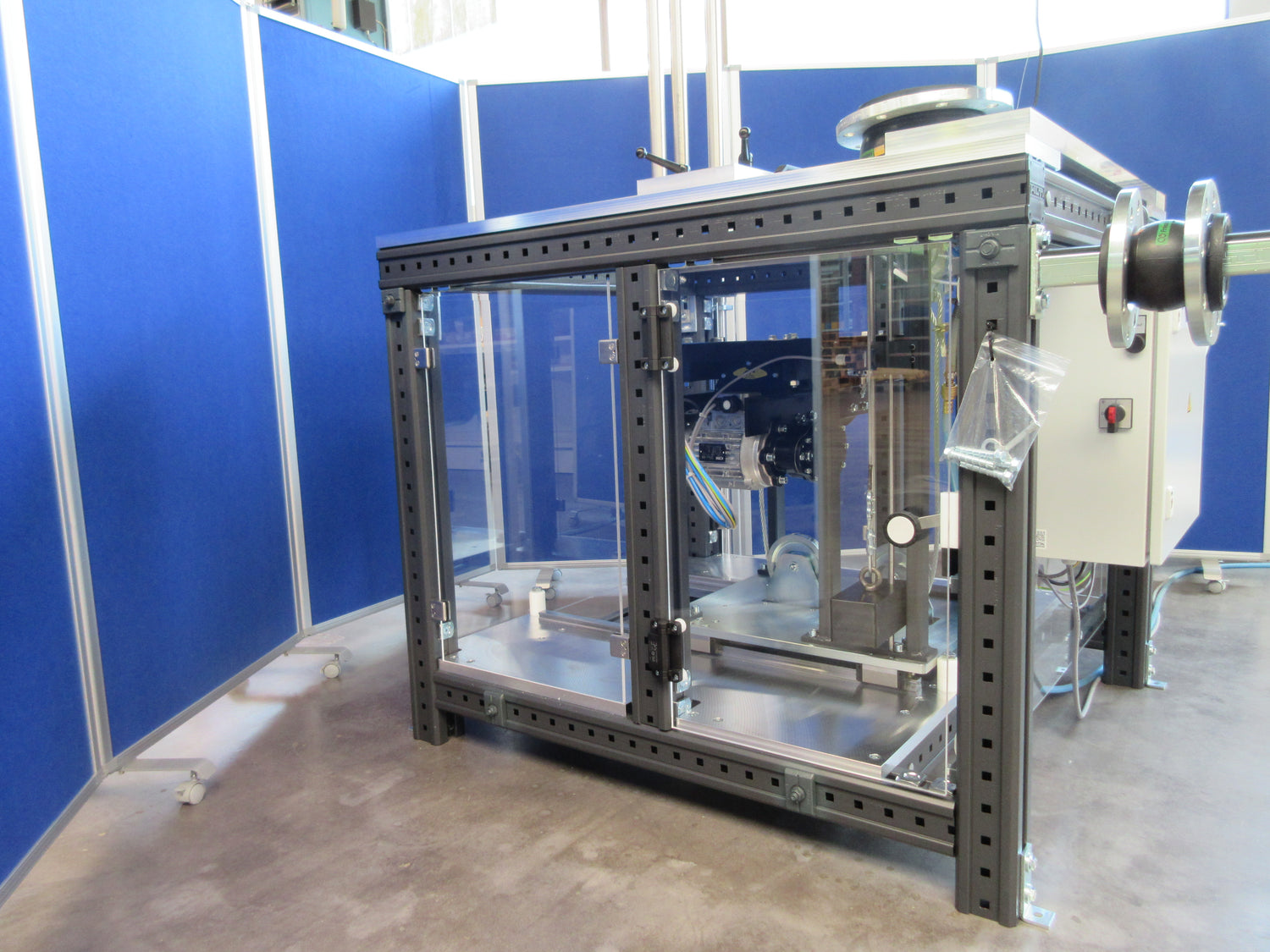 Massive and technically demanding assemblies
We can also coat the massive 90x90mm profiles and use them as modular and attractive components for devices.
The savings in weight and the possibilities for flexible design are the main advantages of the modular square profile.
p >
Simple assemblies as an alternative to aluminum profile construction
As a much more stable, ecological and inexpensive variant of aluminum profile construction, the modular rail portfolio is now popular in industry.
We design the appropriate alternative to existing solutions.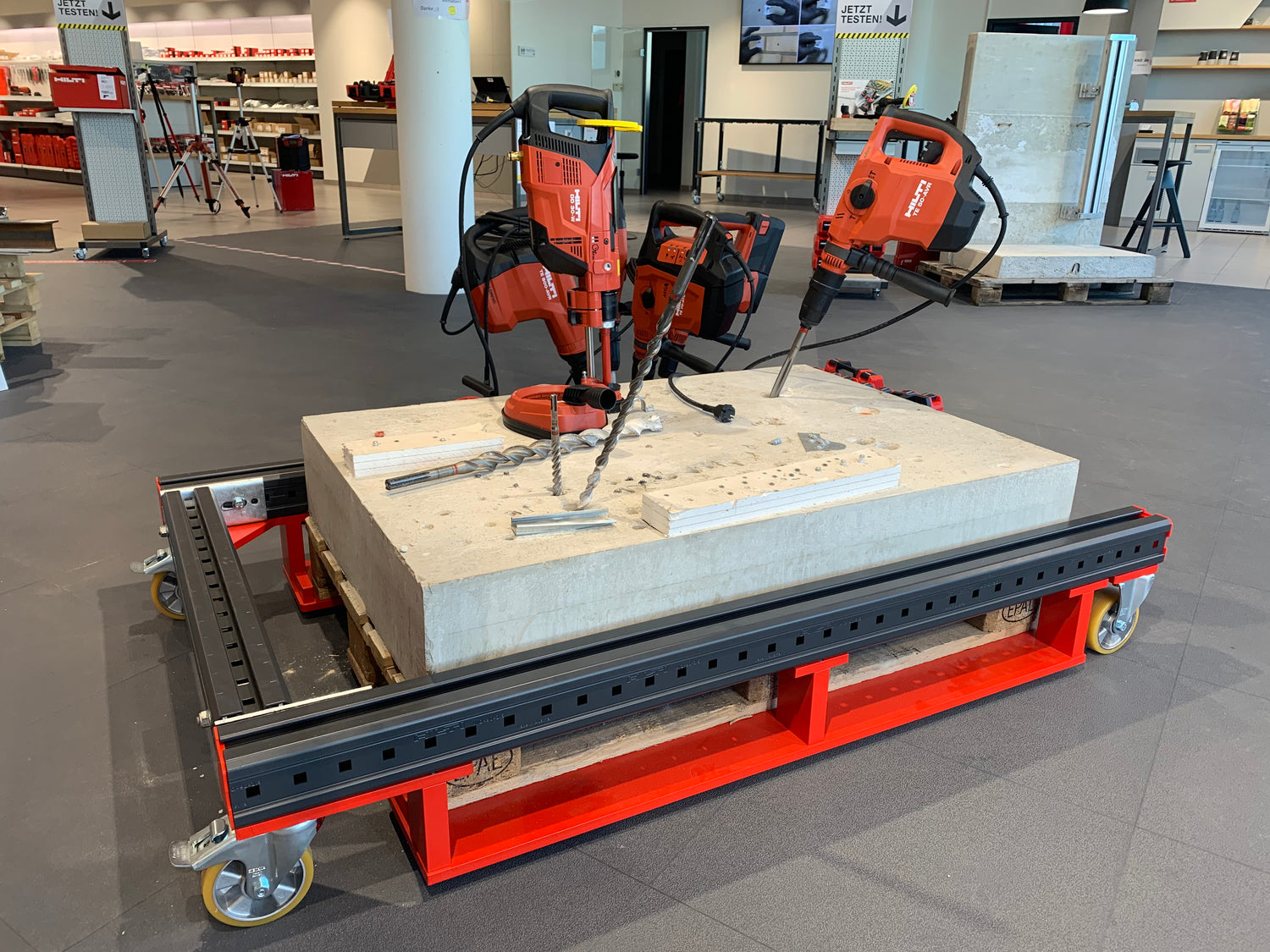 Special solutions according to customer requirements
We take up the corporate design of our customers in order to fill our constructions with life and underline the appearance.
Whether in showrooms, sales areas or in offices, stand out from the standard and stay in mind!
Attachment parts
The required connectors, add-on parts and special parts, which are required to make the system fit for industry, are manufactured individually in our production facility and on customer request.